Case Study
Tailor-made automated retail solution
for a top-3 direct selling brand

Project
description
The Client
A leading global nutrition & lifestyle brand that develops, markets and sells dietary supplements, weight management, sports nutrition and beauty & personal care products. The company operates in 94 countries, embracing our automated retail solution and services in 12 of them. Their journey with our retail automation began in Tel Aviv, Israel in 2012.
The need
The client wanted to optimise the supply chain and sell faster. The idea behind this was that faster fulfilment of orders will enable sales associates to secure & place new orders quicker.
Overall, the need was to create a new concept for retail in which the main objective was to sell 24/7 while keeping a cost-effective mechanism.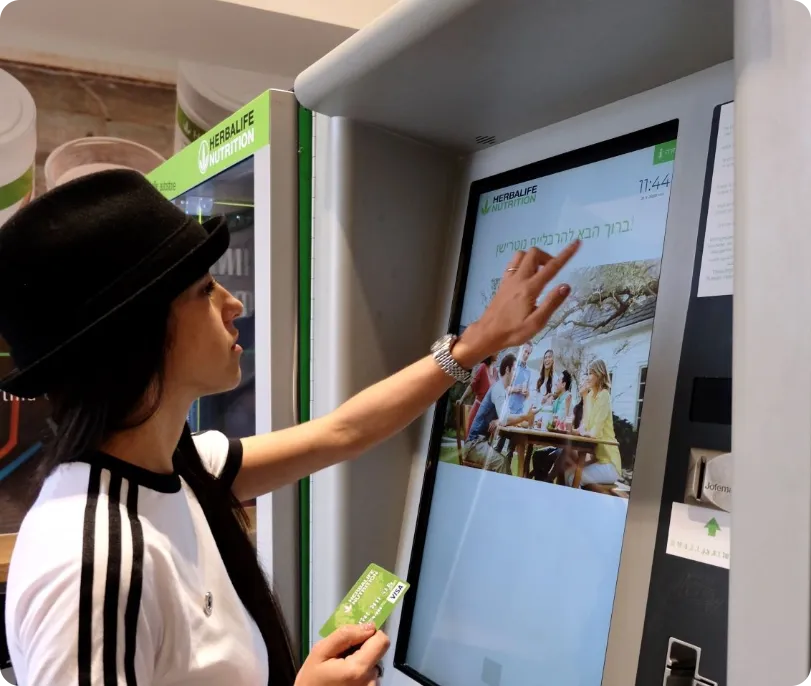 The solution
We initiated the set-up of smart vending machines in strategic locations in the target markets, thus moving inventory closer to the demand. This enabled faster fulfilment. We took care of the end-to-end responsibility from warehousing to machine replenishments and customer support. Our executed automation project outperformed the projected targets. Not only did we solve the need of supply chain optimisation, our machines became an integral part of the omni-channel buying experience of the client. Fast forward to today, and our automated stores play an essential role in the client's brand presence across the globe.
The benefits of our smart vending machines for the client:
The extent of retail automation of our smart vending machines made them easily deployable across the target markets with minimum human interventions required. The tracking of sales data through our BI dashboard alongside the inventory control system provides valuable insights into product success rates to this day.
Since then
APAC | India | EMEA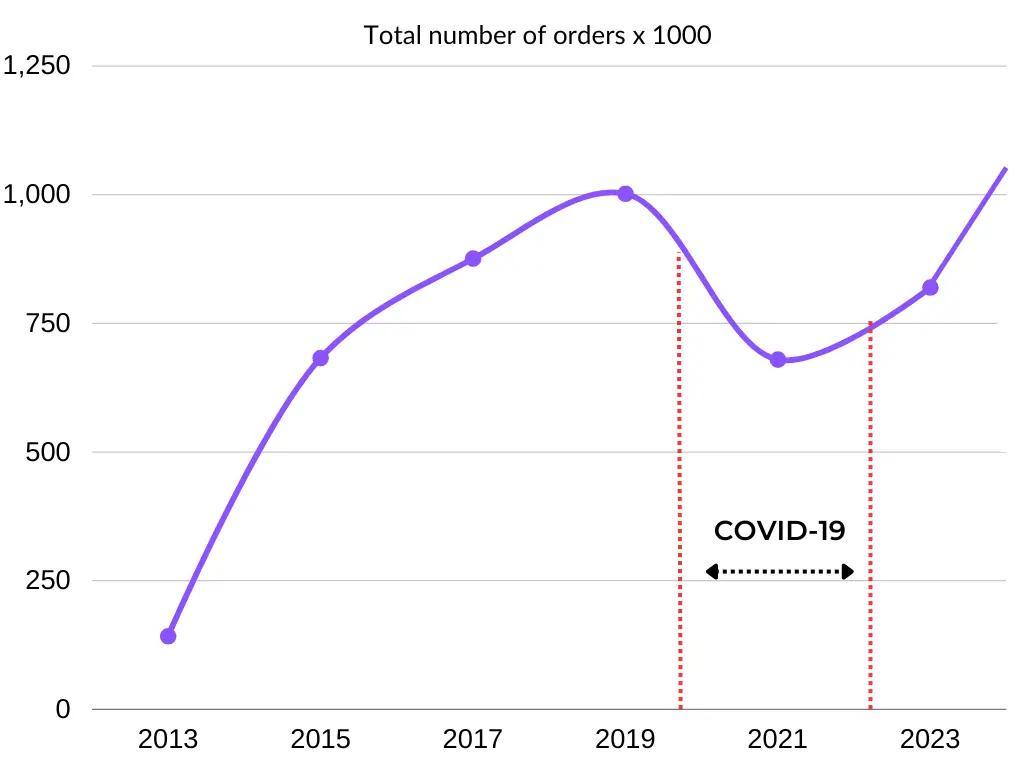 6 Million
orders processed and counting...
And we can do the same for you